Getting Started
Below are the steps needed to get started with sociatag
Create an Account
To create an account, you can connect using your Facebook or Twitter accounts, or register using a valid email address.
Social Networks
Connect your account to Facebook, Twitter and Foursquare for the best Sociatag experience. We will be adding new social networks that you wouldn't want to miss out on, stay tuned.
Connections
Add sociatag connections by
syncing
your existing friend list to the following social networks: Facebook, Twitter and Foursquare.
Add / Manage Tags
Add a new tag
by entering the serial number and CVC (4 digit number) found on the back of our tags.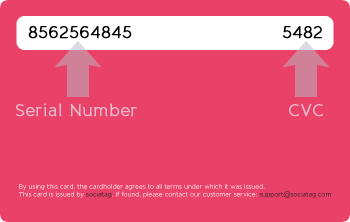 Once a Tag is defined, you can rename it, activate it or delete it from the management panel. Mobile phones with sociatag applications will also appear on the list, and they can be used on NFC enabled sociatag devices, or Social Tags QR Codes.

Add / Manage Units
Add a new unit
by entering the unit code supplied with the unit. It is also required to give the unit a label and a location for better tracking and interaction with the users. Once a Unit is defined, you can rename it, activate it, relocate it, un-link it from a promotion or delete it using the management panel. The unit list consists of both Readers and Social Tags.

Import / Manage Pages
To
create a page
, you should already have an existing one on Facebook. Sociatag allows you to import a Facebook page along with it's description and image directly with a simple tool. An extra "manage pages" facebook permission will be asked from you to be able to complete the import.
Unlimited Divisions (Subpages) can be added to a certain page. Such divisions can represent branches along with their addresses, or a brand along with its products. Promotions can also be linked to any of these pages.
Page owners can assign other moderators to manage the page for them to be able to handle its promotions and assigned units (check below).
Create Promotions
Add a new promotion
by defining all the required information, the page or division it belongs to, and the promotion type: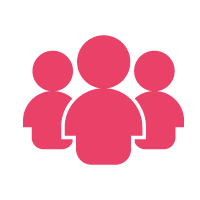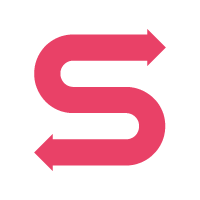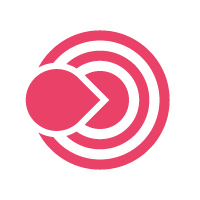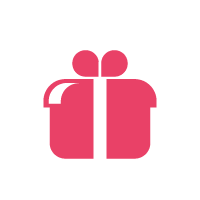 Social Engagement:

With Sociatag you can now perform social actions on Facebook, Twitter and Foursquare. From liking, updating a status, checking in or taking a picture, social media activity is made easy with just a scan, a swipe and a tap. More social networks will be added to our social engagement family very soon.

Sociatag Quests:

In other words, it is a treasure hunt. Businesses and friends can now run a treasure hunt where users can engage in an everyday adventure by receiving prizes and unlocking pins.

Point Chase:

The more you tap, swipe and scan, the more points you will get. This will establish a loyalty program for regulars to benefit every time they use Sociatag.

Sociatag Gifts:

It provides for a feel-good Gift Vouchers that can be redeemed directly at any point of sale. Users can send gift vouchers to each other which will enable them to shop with nothing in mind but the simple swipe or tap.
Promotions can be scheduled to run on a certain date and for a certain period of time.
Once a promotion is defined, units (readers or social tags) can be assigned to it. Each unit can have up to three actions depending on the chosen type of promotion. The management tool will guide you step by step in adding the actions.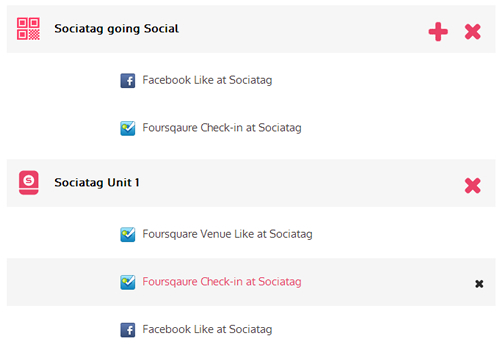 Create Social Tags
Creating a Social Tag is easy and for free. You just need to own or manage a page to be able to do so. First of all, go to the page and click on the Create Social Tag button.
You will need to have an existing Social Engagement Promotion to create a Social Tag, otherwise you will need to create a new promotion for the page. After choosing the promotion, you will need to set the location of the Social Tag on the map and proceed in setting the actions.
Every user is allowed to have up to three active Social Tags at the same time.